From Our Warehouse to Your Door: How we prepare your orders?
At our company, we take pride in providing exceptional services to our customers, and that includes how we prepare and package their orders.
As soon as an order is received, our team springs into action to ensure that it is packaged with care and attention to details.
STEP 1:
First, we print the label for the shipment and attach it to our personalized bubble wrap. This wrap is specially designed to provide extra protection for your jewelry during transit, keeping it safe and secure until it reaches your doorstep. We then carefully slip the box into the bubble wrap, making sure that it is snugly fitted and ready for transport.
To ensure that you can track your shipment every step of the way, we generate a tracking number that allows you to follow the package's journey from our facility to your home. This provides you with peace of mind and reassurance that your order is on its way.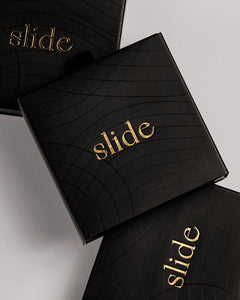 STEP 2:
Once the box is securely packaged, our skilled team members add the jewelry to the box by hand. If you have chosen the HONEY box, we will include a necklace and bracelet for you to enjoy. If you have opted for the BABY box, a ring will be added. For those who have chosen the SHINE box, a stunning pair of earrings will be included.
Once the order is complete, we prepare it for shipping and send it directly to you. We take great care in every step of the process, so you can rest assured that your order will arrive in perfect condition and ready for you to enjoy.
Still haven't found the answer you were looking for?
CONTACT US
Our offices are open from Monday to Friday, from 9am to 5pm.